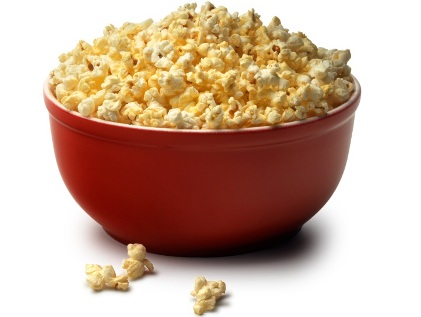 Movies have been a part of CCL collections for a long time, but I want to take time to reintroduce you to the library's offerings as well as some of the collection and process changes made to the development of our movie collections.
We recently made the commitment to give our users the movies you want as fast as we can. The first step we took was to begin preordering movies. You can request upcoming releases at any desk or by calling or emailing a librarian. You can also place holds on the items even though they aren't actually available yet. We love to take your requests for movies. We will most often purchase the title requested and add it to our permanent collection. However, if it's something we don't see as a good fit for our collections we will still do our best to get a copy in your hands.
We are excited to now offer blu-ray movies at all of our branches. Our strategy on purchasing blu-ray discs versus DVDs is to always purchase the DVD+Blu-Ray combination pack for new released movies if possible. It is cheaper than purchasing separately and we have the benefit of splitting the set into two circulating movies. This will also alleviate some of the wait time for popular movies. For those of you unfamiliar with blu-ray players, basically a blu-ray disc is just a higher quality (definition) version of a DVD. Most blu-ray players play standard DVDs while DVD players do not play blu-ray discs.
It does take us a couple days to physically process and get the movies to the individual branches, but we generally have them ready for check-out within a week of their release. You often have to wait a period of two to four weeks for many new releases from Red Box and Netflix. And as always, you don't have to pay to check out movies from the library. The DVD collection currently numbers over 8,000 for the entire county system and the growing blu-ray collections are approaching 300 titles.
So, if you've been holding off on buying a blu-ray player because you don't want to invest in new movies, know you can count on the library to offer blu-ray movies as well as an even larger collection of compatible DVD movies. Your library can also help save you dollars on your holiday entertainment. Be sure to check your collection of movies at the library before purchasing or renting. You might also find it handy to take the time to grab an assortment of movies and other items for entertainment while traveling, down time between holiday events, or to accommodate guests in your home.
Happy Holidays!